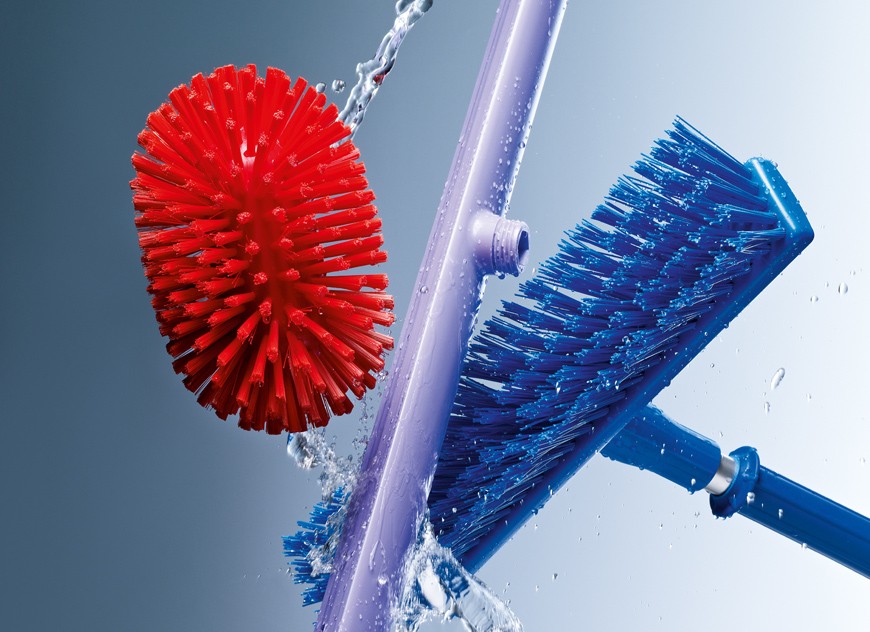 HACCP - range
There are many good reasons for using a professional hygiene cleaning system.
We guarantee compliance with all national and European regulations and decrees concerning food hygiene, chemical migration, etc.

We offer perfect fitness for your company-specific HACCP-concept and the IFS standards that are based on it.

We exclusively use closed-cell and heat-resistant raw materials. Nearly all of our products are suited for sterilization by autoclaves; moreover, our products have an excellent chemical resistance.

The color coding (10 different colors) makes it easier to strictly separate the cleaning equipment; thereby cross infections and unwanted contaminations can be prevented.

Uniform and solid stick connections enable a universal use of the different types of sticks.
Download of the F.E.I.B.P. - charter for professional hygiene - brushes
Hygiene – Brushes – Cleaning with a System
Please order the special catalog at
office@aledin.at